DIMO Corp. can provide and distribute a highly innovative range of personnel restraint systems for use on military ground vehicle and aircraft platforms worldwide.
Cobham's restraint systems have been in use by militaries worldwide in ground vehicle, rotary, and fixed wing aircraft applications.  A market leader in restraint systems and personnel harnesses, Cobham offers restraints that provide the highest levels of occupant protection while continuously innovating to develop next-generation restraint system solutions for pilots and crew members.
Advanced Restraint Technology
DIMO Corp. is a distributor of Cobham's MA-16 inertia reel is fielded all over the world on rotary and fixed-wing aircraft platforms. Cobham has built on this MA-16 technology to develop next-generation restraint systems including the Mobile Aircrew Restraint System (MARS) and the Pretensioning Aircrew Restraint System (PARS). The MARS system, equipped with a dual-mode locking inertia reel, enhances capability over legacy systems by preventing highly mobile aircrew from being ejected during a crash event and providing fall protection when working near open aircraft doors or hatches. The PARS, a modular system that enhances the capability of existing MA-16 inertia reels, removes harness slack and quickly secures aircrew member's upper torso prior to impact.
Restraints for Any Application
If you require a custom restraint DIMO Corp. and Cobham can design and manufacture customized restraints for rotary wing, fixed wing, and ground vehicle applications. We have the capability to cost-effectively develop restraint systems that exceed customer expectations and provide unmatched safety.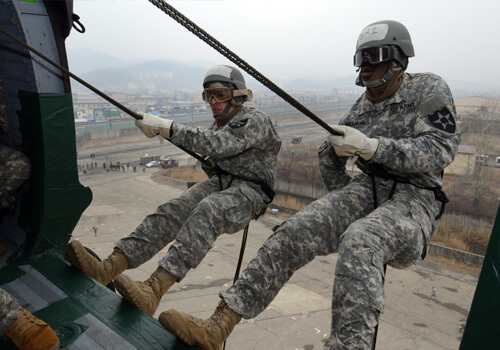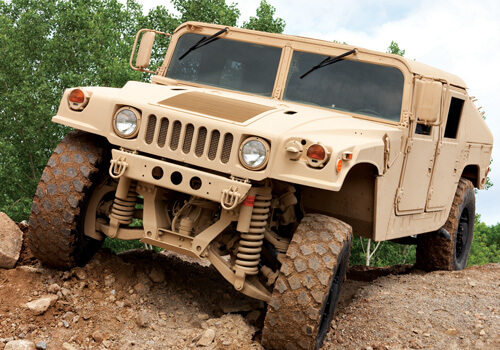 Aviation Restraint Systems
These qualified fixed and rotary wing restraint systems include two, three, four and five-point harnesses as well as inertia reels including the Mobile Aircrew Restraint System (MARS) and the MA-16 inertia reel system – the industry standard for pilot and co-pilot safety.
The recently developed Integrated Mobile Aircrew Restraint System (IMARS), which allows for greater range over the MARS system through the use of a "track and trolley" system.  Continuously innovating, Cobham's Pretensioning Aircrew Restraint System (PARS) exemplifies the next generation in occupant survivability.  Providing maximum protection without sacrificing comfort, these restraints increase occupant survivability for pilots, co-pilots, troops, and gunners.  These restraint systems can be found on many platforms in the world including H-1, H-60, CH-47, CH-53, V-22 Tiltrotor, OH-58, and Apache helicopters.
Eliminating the relatively high failure rate of legacy inertia reels, the dual sensing MA-16 inertia reel is a significant and innovative safety enhancement during a hard landing or crash impact.  The MA-16 has the capability to lock by sensing strap acceleration and omnidirectional impact forces reducing occupant flail and associated cockpit structure strike injuries during a crash.
Key benefits of the MA-16 Inertia Reel System include:
Dual sensing lock capability
Qualification to MIL-R-8236F
Zero failure rate during hundreds of tests and aircraft crash impacts
Significantly reduces occupant flail due to impact sensing capability
Reduces cockpit structure strike injuries
Demonstrated service life of at least 10 years
Combat Vehicle Restraint System
With the use of Cobham is an industry innovator enhancing soldier safety and survivability for military combat vehicles with its range of Combat Vehicle Restraint Systems.
Through our OEM Cobham Life Support has the capability to cost-effectively incorporate multiple design configurations to meet any ground vehicle requirement. We can offer two, three, four and five-point buckle restraint configurations as well as gun turret restraint systems that are designed to MIL-SPEC, FMVSS and OEM Specifications.
Combat Restraints System
The Combat Restraints System was developed to enhance soldier
safety during mission accomplishment and in crash situations. They
are also intended to be used in various "off-road" vehicles as well.
Designed to withstand harsh environments, the restraint system
uses a rugged military style buckle and metal components which
offer easy cleaning and maintainability. The two-piece breakaway
will not snag on gear or present an issue with an occupant's arm
getting caught in the "V" of a typical three-point harness. These
restraints are a derivative of the highly successful Improved
HMMWV Restraint System (IHRS) developed for the U.S. Army.
They address the occupant safety needs of personnel operating and
being transported within military tactical and combat vehicles as
well as off-road vehicles by:
Rapid donning and egress design.
Easy to find and use even while wearing gloves.
No snag hazards.
Remove and stow straps quickly.
Higher strap retraction spring rates.
Longer straps fit outsized occupants and over extra gear.
Easy open buckle with either hand or with hand injuries.
Buckle rotation limiters.
Buckle adjuster for battle gear.